By May Lin Tye
At Figured we're always working on new ways to make agribusiness more efficient, effective and reliable for accountants and farmers, so today we're excited to announce the launch of a powerful new partner integration with Agworld that achieves just that.


What does the integration with Agworld do?
Agworld enables accurate production planning, and in-field input and cost tracking. Figured, along with Xero, brings whole-of-farm budgeting, tracking and planning to complete the picture. With this powerful integration, you get a comprehensive and up-to-date view of your farm's financial health and productivity. It's the leading farm tech stack for crop farmers who want real-time insight on where they are today and confidence planning for the future.
Now you can match your farm and field structures in Figured, link your field plans and all your planned inputs and operations are brought across from Agworld automatically.
This integration is an important step in our efforts in making sure that farm and financial data is no longer incomplete and isolated for farmers, their accountants and advisory teams.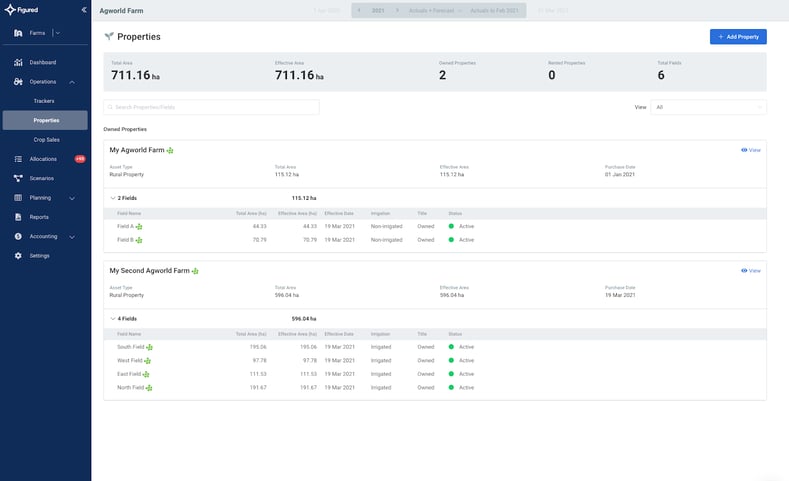 Why Figured and Agworld?
Integrating Agworld into Figured means your work becomes more efficient, not more exhausting.
When you connect Agworld to Figured, Agworld continues to be how you plan and track your farm, fields and activities data, but then all that planned information will flow into Figured. Meaning you don't have to worry about manual data entry on Figured, making errors or having to cross-check your data in two different places.
You can then rely on Figured for a single, accurate and up-to-date view of how your farm and field plans contribute towards your farm's overall financial health and profitability, as well as save time on your end-of-year tax requirements or reporting.


How do I get started?
Good data isn't all that good if it can't be accessed easily. So we've made a step-by-step article guide to make it easier to set up and connect your Agworld account with your Figured account.
All you'll need to get started is your Agworld username and password. Once you start the integration, Figured's Integration Setup Wizard will take you through the set-up process.
For more help on connecting to Agworld now, click here.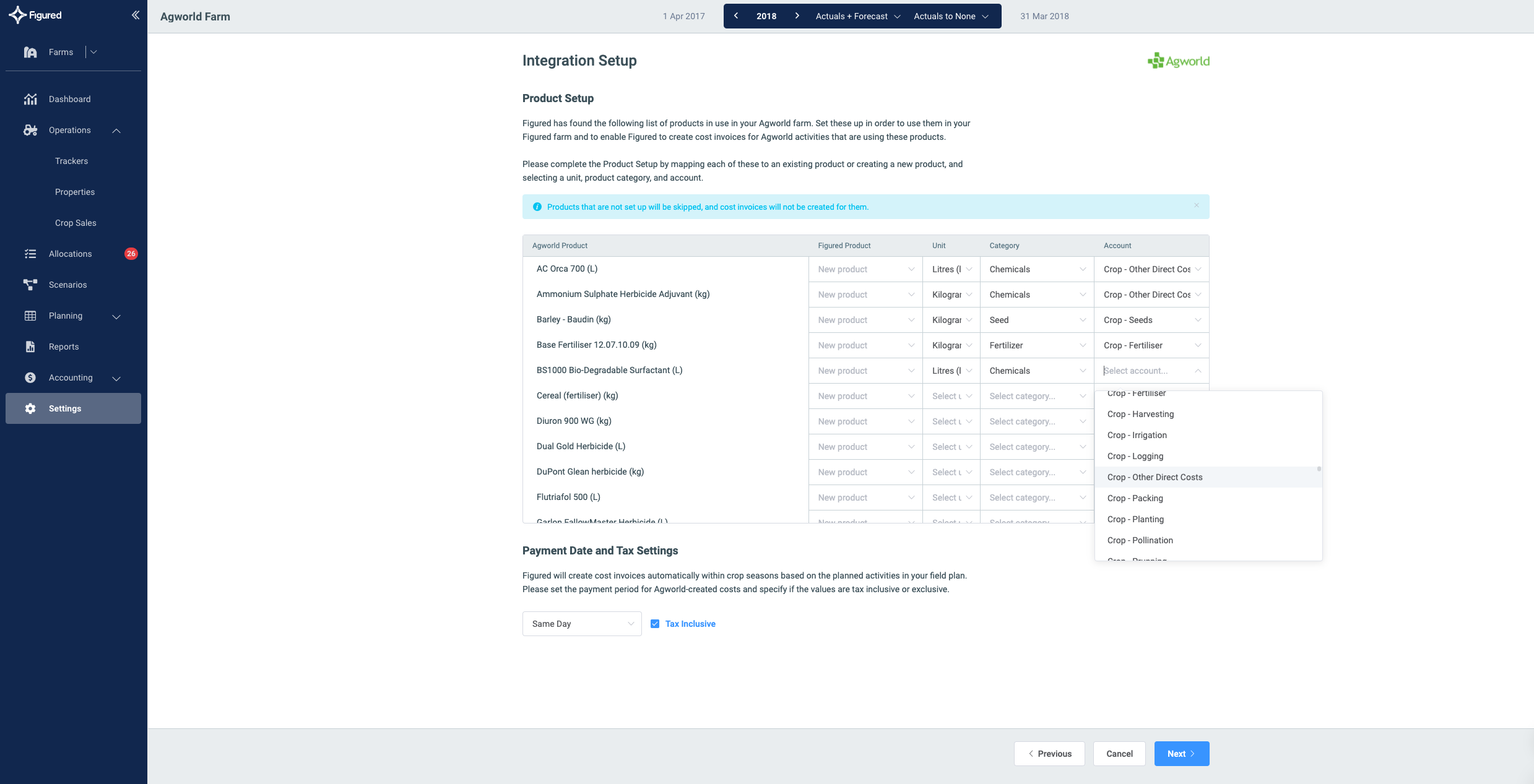 To kick off the launch of the integration we hosted a live webinar for Accountants and Advisors in Australia to cover the benefits for the whole farming team, a demonstration of the software stack, and a Q&A session. You can catch the on-demand version here.



If you're a Farmer looking to take advantage of this new integration, reach out to a Figured Certified Advisor here.
At Figured, we believe that working more closely and collaboratively with your trusted team is a good thing. And, ensuring your team all have access to the same set of accurate numbers is crucial in making that happen. So we'll be continuing development on this integration to bring you more features and functions in the future.
Get in touch with us here if you'd like to find out more.