By Cam Anderson
Here's to all our partners and Figured users on an incredible 2022!
2022 has come and gone - another year filled with a number of challenges, uncertainty, as well as some outstanding achievements from our partners. Figured has had an incredibly exciting year, adding several improvements, new features, and fixes to the app.
With many of these updates requested directly by our accountant partners through Hellonext, we wanted to say a massive "Thank you" to all our accounting partners, farm owners, share milkers, and banking and consulting customers who have helped contribute to the success and adoption of Figured across the agri industry.
To wrap up the year and share some of the great new features that have come to Figured in the past year, here is a recap of some of those highlights you shouldn't miss!
All Lite plans now include Scenarios!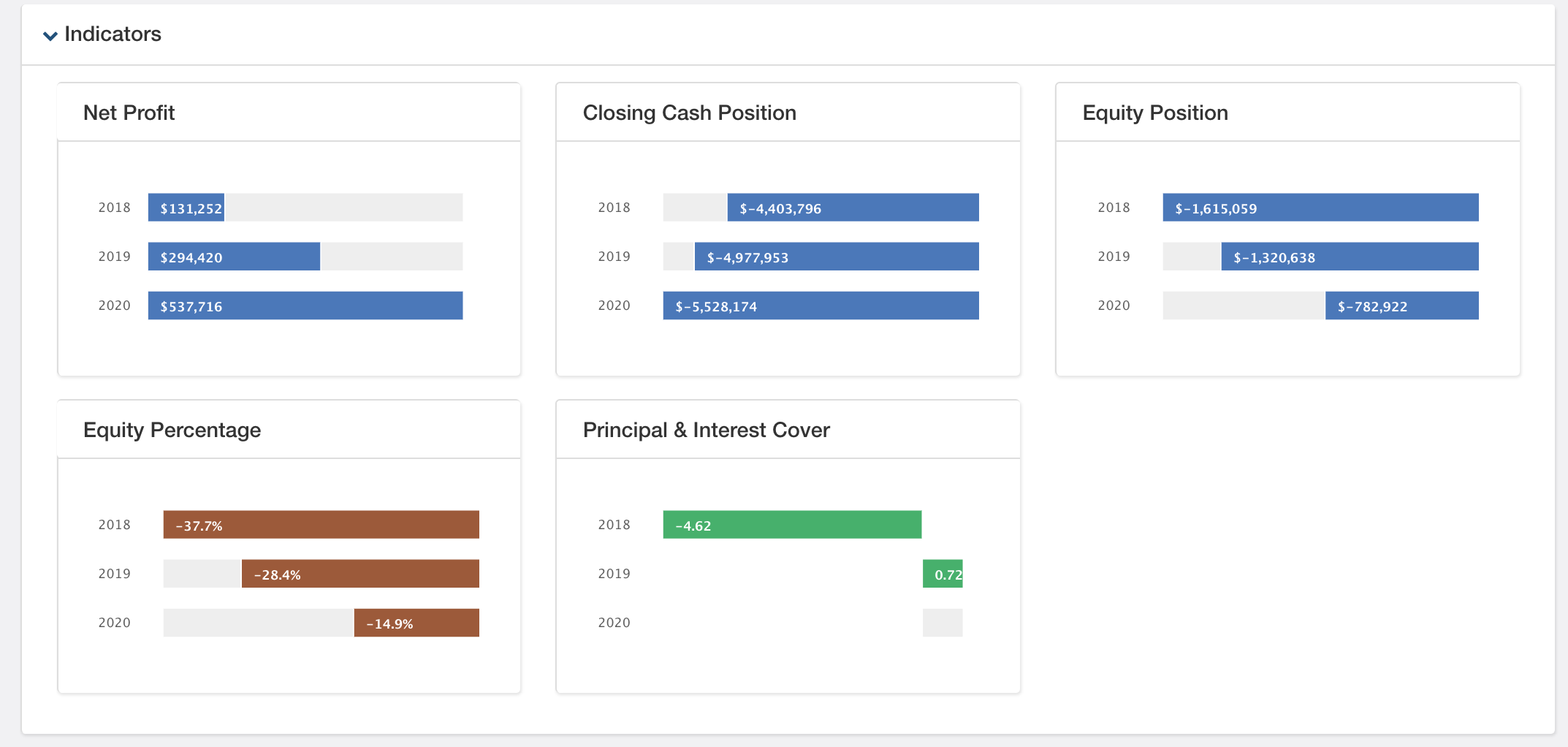 To bolster the already powerful reporting capabilities of Figured Lite we've now included Scenario planning into every Lite licence in Australia and New Zealand! If this will be your first time using Scenarios, be sure to check out all our Help Centre articles we have on Scenario Planning here.


We've made building a plan a breeze with Dynamic Planning

Dynamic planning is a new way to enter transactions in your Planning grid by allowing you to use existing on-farm metrics in Figured to automatically calculate your plan for the year - instead of manually inputting values cell-by-cell.

With dynamic planning, you'll now have the ability to forecast dollar values in your planning grid as a percentage of other account codes and even on a per hectare, per KgMS, per stock unit or per head basis, making building your budget a breeze! Learn more from our help article here.


Generating reports has never been easier with Organisation Report Packs and a number of new reports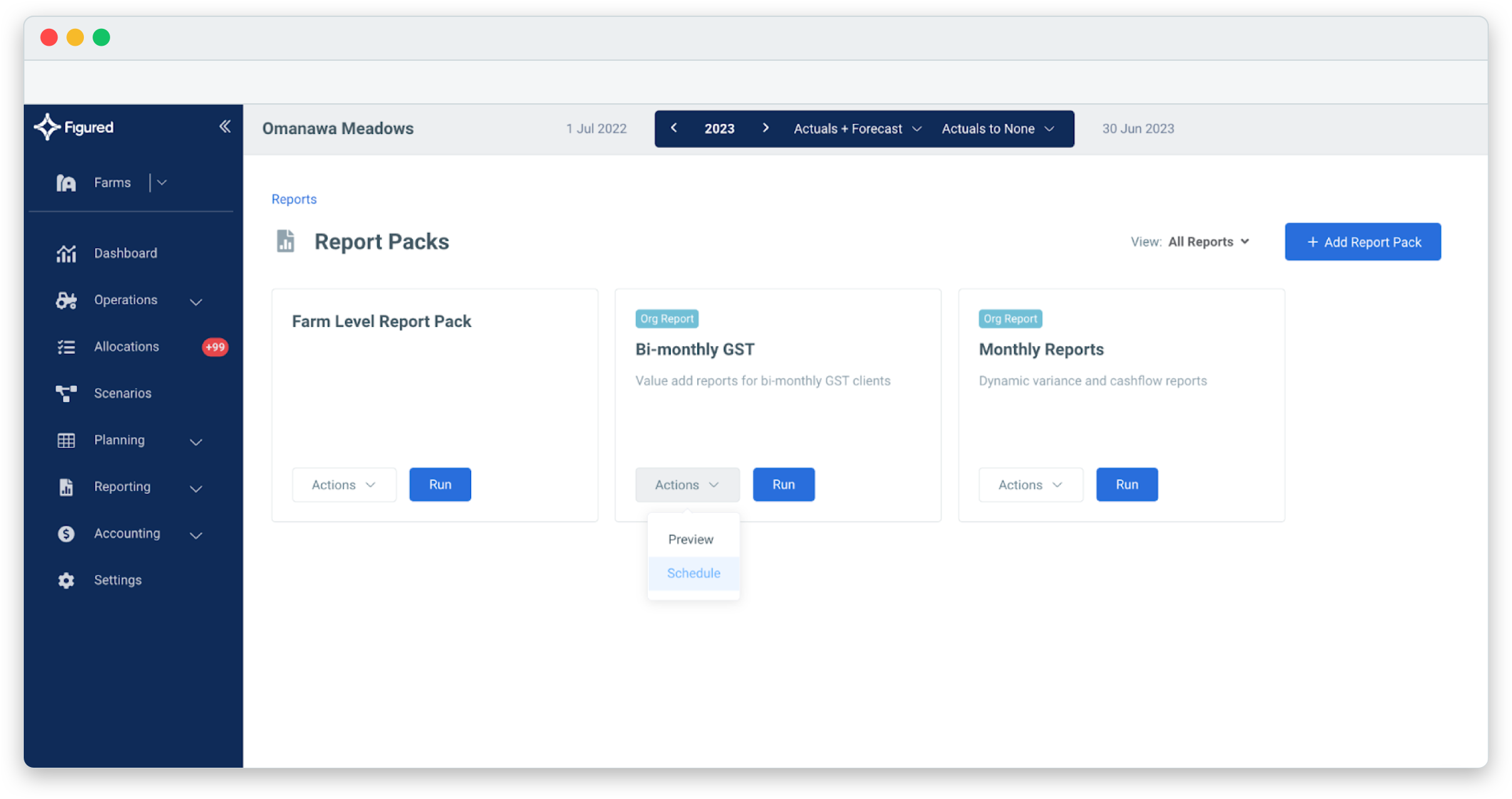 Our new Organisation Report Packs feature allows you to simultaneously produce and group together multiple reports, add commentary to the report along with your personalised company header and footer and export this all together into easily readable and shareable PDFs.

These Report Packs can then be refreshed at any point with up-to-date data and scheduled to be sent along with any commentary at a time that works for your business. Click here to learn more.


Portfolio Modelling and Comparisons to create benchmark reports on demand have launched on Figured Insights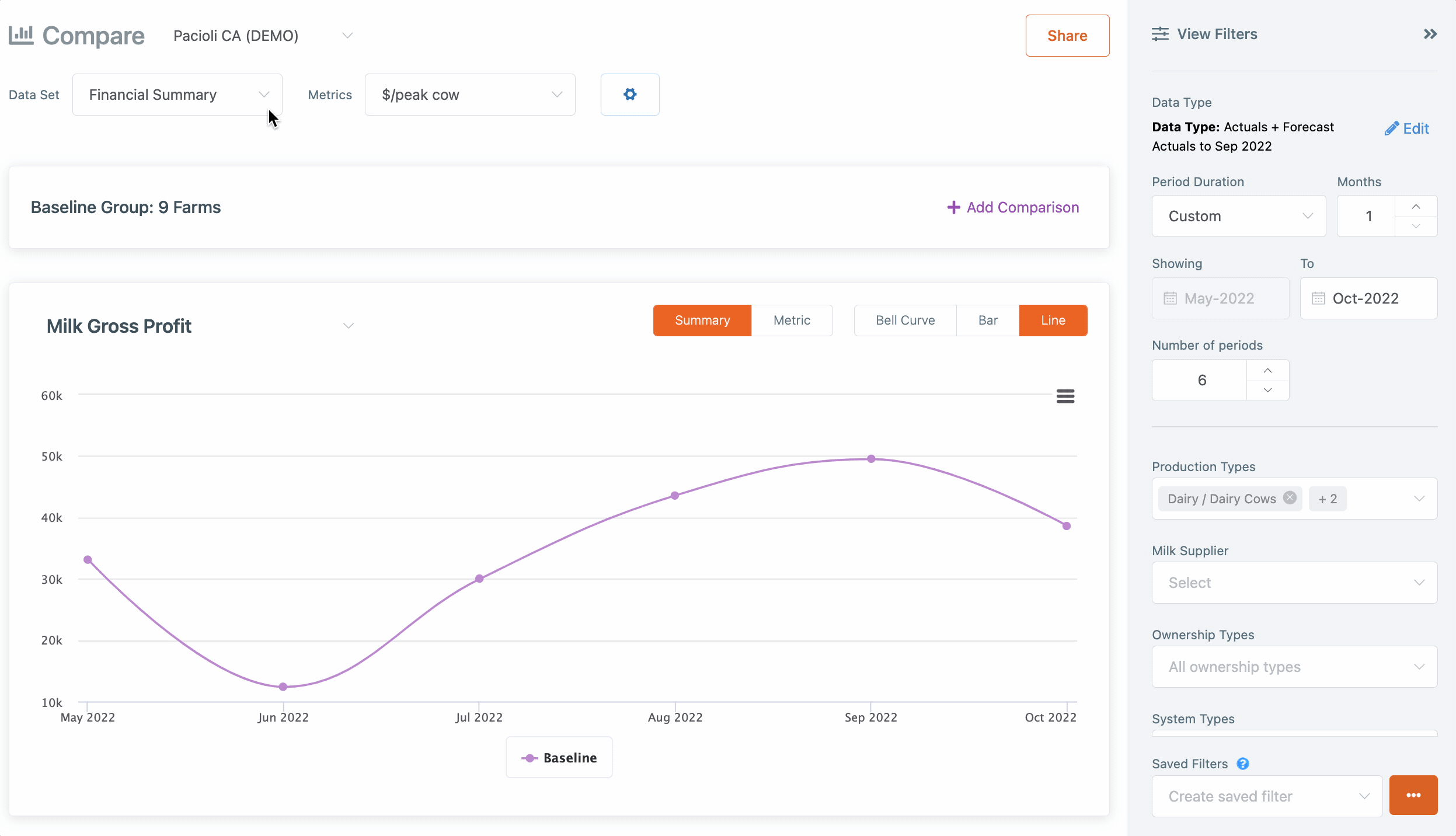 Accounting firms on Figured Insights now have access to Portfolio Modelling with Actuals & Forecast data - a forward facing tool that gives advisors the ability to model anticipated changes across farms to stress test scenarios and understand risks. Using data as it is today, not a year ago, it provides your firm and your clients the clarity and agility that is needed to make decisions today and based on your forecast. Learn more here.
The release of Comparisons opens up the door to accountants and advisors on Figured Insights to provide their clients with benchmark reports in a way they never have before - with data delivered on-demand, whenever farmers need them. Find out more here.


We've changed the way Categories are created in snapshots - one of our top-requested features!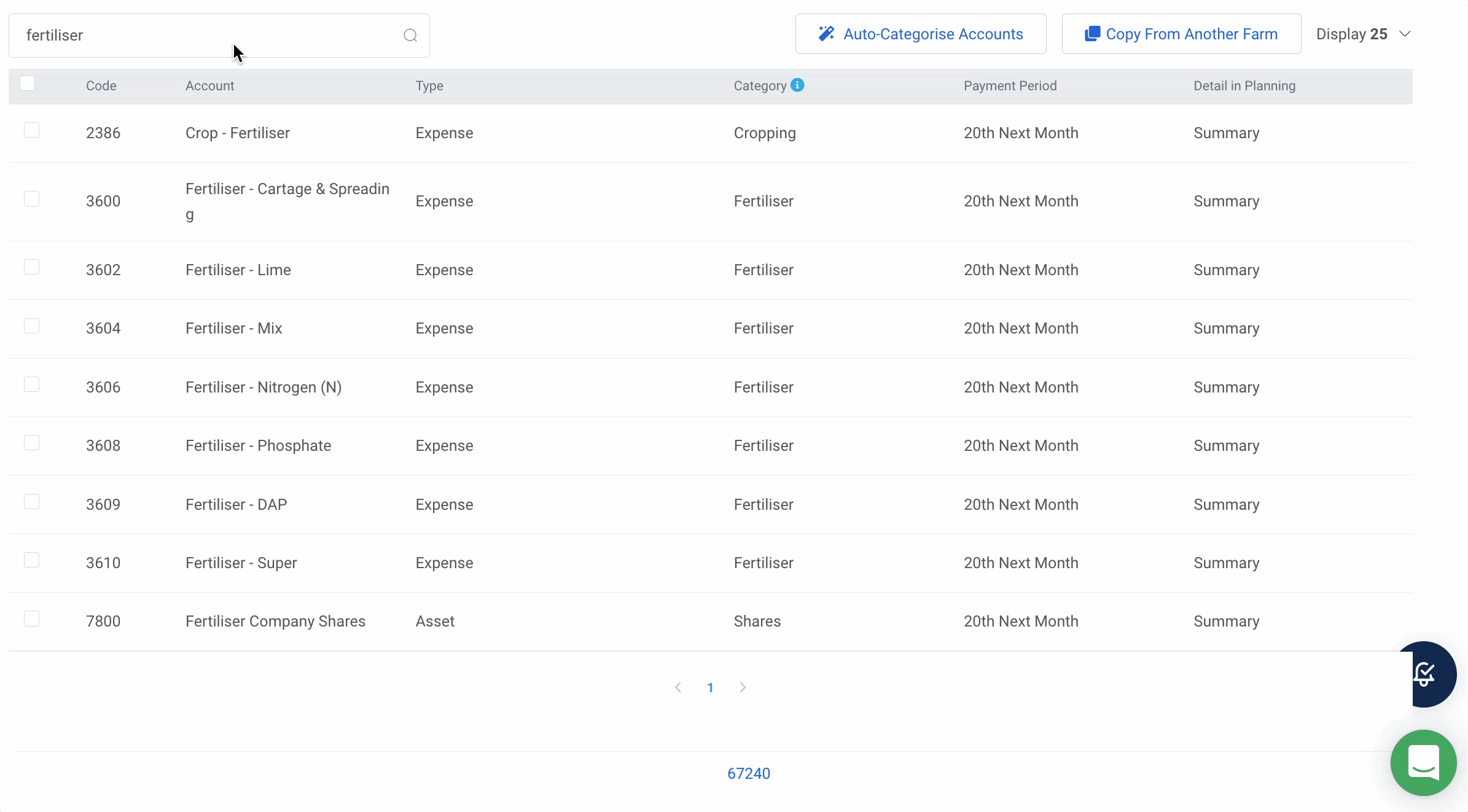 Historically, when you run reports that use snapshots, the categories, and any accounts that sit under those categories, display as they were at the time the snapshot was taken. However, this has been updated so you will always see the current and most up-to-date categorisation for your reports even when reviewing data from snapshots. This is great news for comparing your existing data with snapshots as all of the categories will now align. It will make things much quicker and easier for getting quick insights.


FarmIQ has joined the Figured data ecosystem in New Zealand!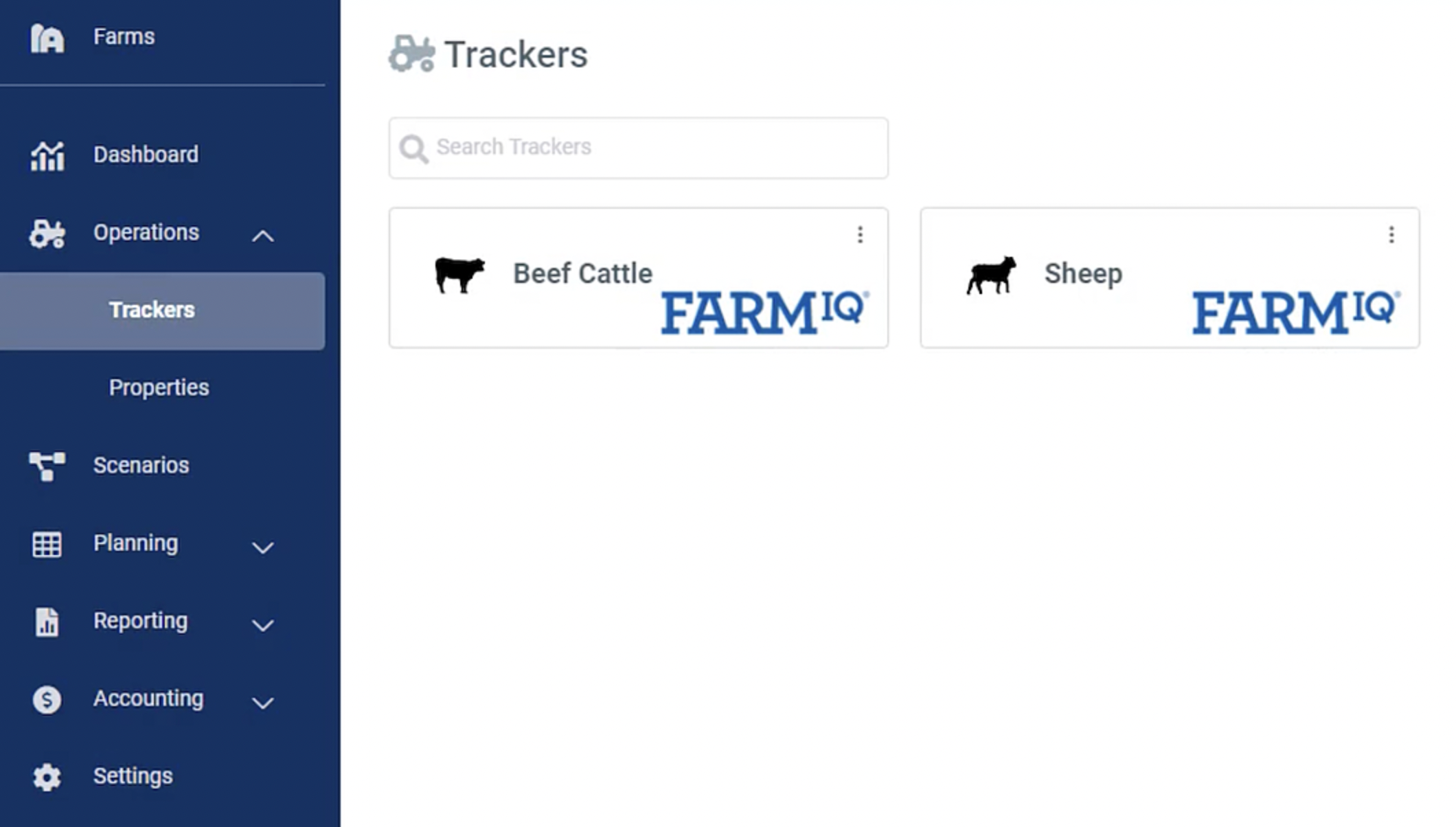 There are now more options than ever to seamlessly integrate your clients' farm production data into Figured. Read more on our FarmIQ integration page here, or visit our help centre to learn more here.


We've kicked off our new integration with MYOB in Australia!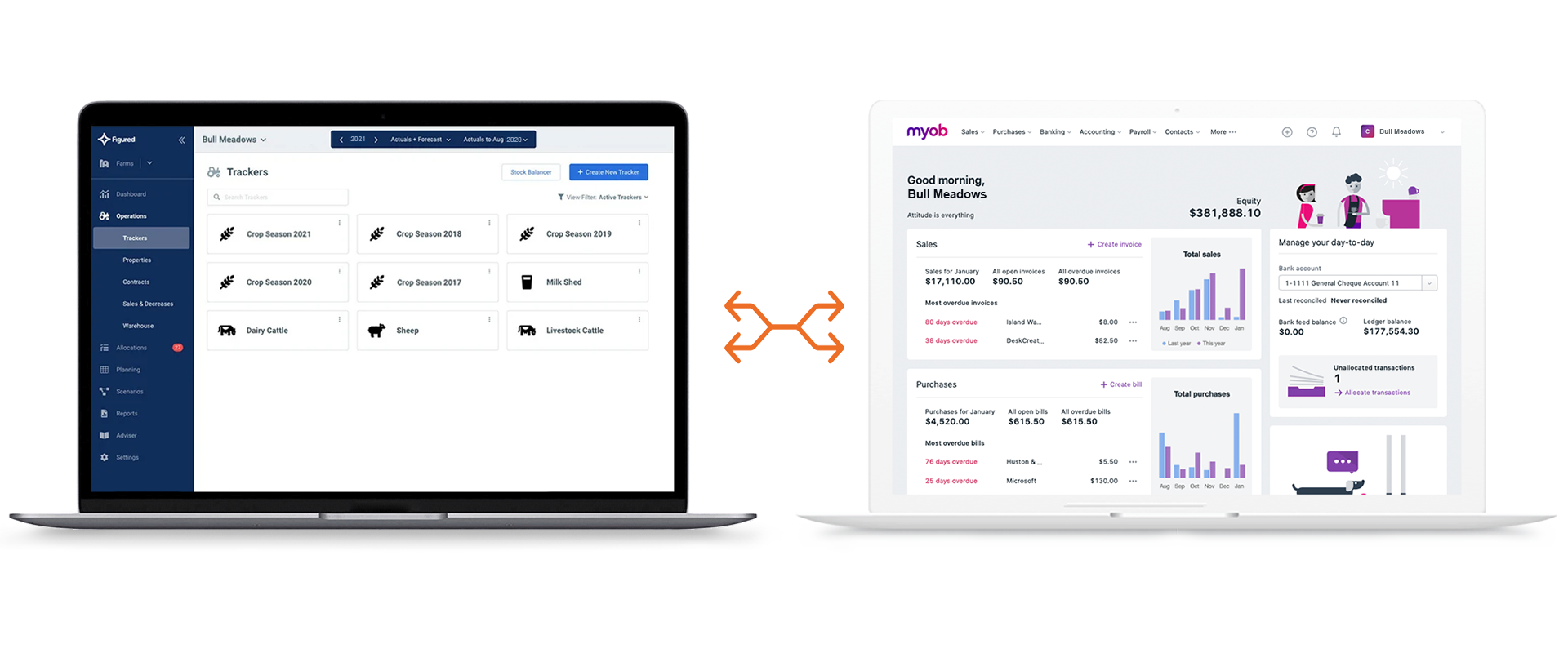 In early 2023, Figured and MYOB will launch an integration, enabling accountants and their farm clients to link leading farm financial management software, Figured, with their MYOB file in Australia. Once connected, users of MYOB will gain access to the agri-specific tools on Figured that today's accountants and farmers need to gain clarity and confidence over their farm's numbers. Read more about our integration with MYOB here.


We loved seeing some of you at Xerocon Sydney


After years of border closures, what an absolute pleasure it was to connect with our accounting partners face-to-face!


Revamped Partner Program Benefits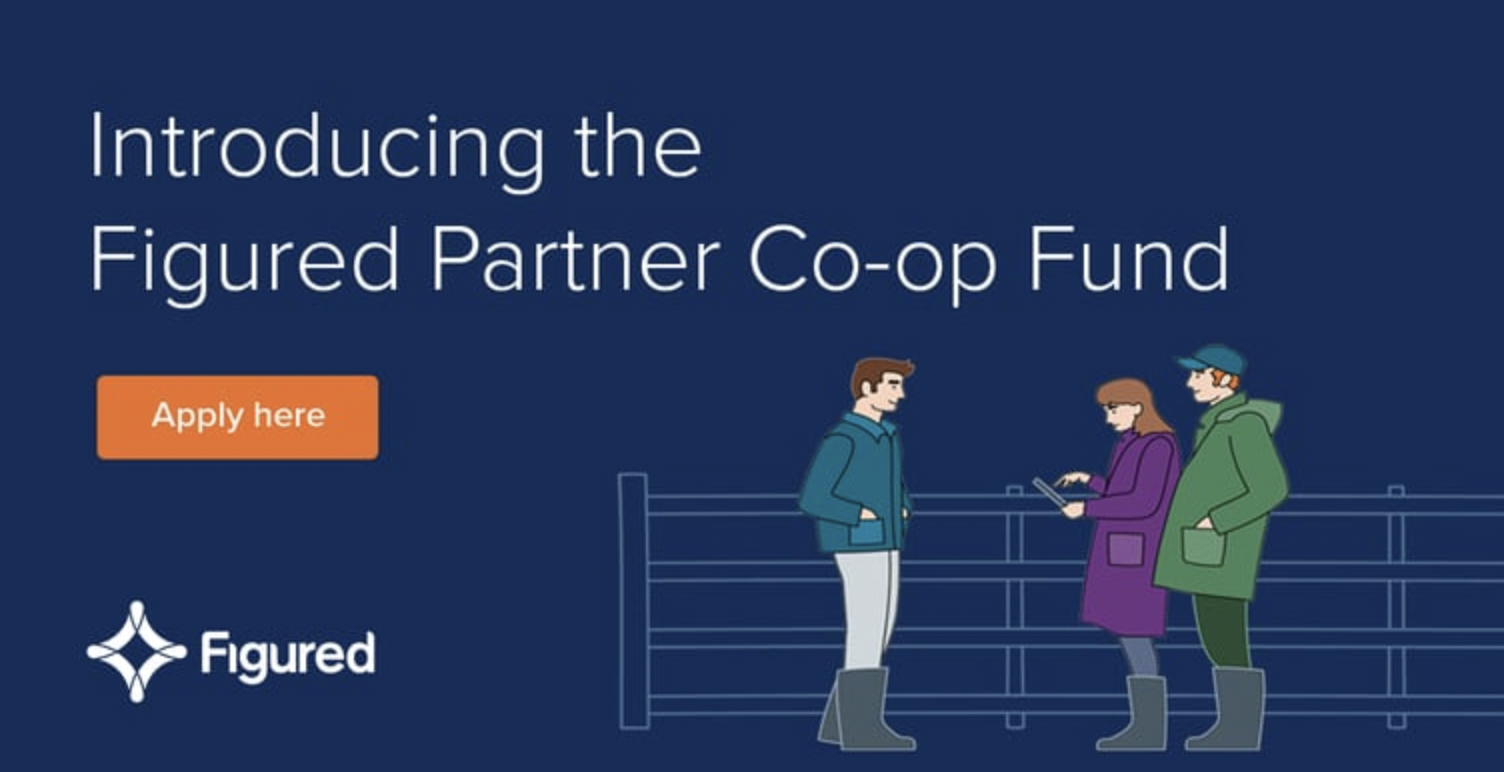 And we relaunched the Partner Program with new marketing co-op benefits. If you're a Figured Platinum or Gold partner in New Zealand, be sure to utilise the co-op fund to claim 50% of eligible marketing spend up to $2,500 for Platinum or $1,500 for Gold.
If you have any questions at all or if you want a tour of the features above, just get in touch with your Partner Success Specialist or jump on the green chat bubble.
Lastly, from the entire team at Figured, around the world, we wish you a wonderful holiday season and hope you enjoy a very well-deserved break!