By Alexandra Henley, Partner Success Manager
Introducing Jeremiah R. Woltemath, Dickinson & Clark shareholder and farm accounting advisor
Growing up on a farm, Jeremiah R. Woltemath (J.R.) has always had a deep connection with the farming industry. He was able to combine his chosen profession in accounting with his affinity for the ag sector by becoming a Shareholder at Iowa based Dickinson & Clark CPAs, PC, an ag-focused accounting firm. With J.R.'s experience as a CPA and his focus on advisory services, he's committed to helping farmers run profitable and successful businesses now, and for generations to come.
J.R. recently sat down with Figured Partner Success Manager, Alexandra Henley to reflect on the US farming sector, where the industry is heading and how CPAs can help farmers prepare for, and overcome challenges by taking on more of an advisory role.


We'd love to learn more about your farming roots. What type of farming operation did your family-run?
My family ran a small, diversified farming operation in Southeast Nebraska. By diversified, I mean we raised crops, cattle and hogs. The crops were predominately corn, soybeans, and alfalfa, as well as wheat or sorghum in some years. I was able to experience raising cattle in a mostly cow/calf operation with some feeder cattle. The hog operation was raising feeder pigs but we did farrow for a few years. We even got to play in the poultry game for a time with eggs and raising some turkeys.


What is your fondest childhood memory on the farm?
My fondest memories from the farm center around the cattle operation with my family and 4-H. Interestingly, when I was a child, I was able to show the Champion Market Heifer one year that my father and grandfather picked out from our herd.


What inspired you to become a CPA and how did that journey lead you to become a shareholder at Dickinson & Clark?
My aspiration to become a CPA began in high school. A good friend that graduated a year ahead of me went into the accounting program at the University of Nebraska at Kearney and talked to me about doing the same. That started me on the journey that led me to where I am today.
I served an internship and began working full-time at a local firm in Kearney, NE. That gave me my first exposure to how the CPA practice can make an impact on the ag community. Years later working at a firm in Omaha, Nebraska, I was missing that feeling of collaborating with farmers and business owners in the ag community. That was a big part of my move over to Dickinson & Clark CPAs, PC. I think growing up working on a farm we are born with that entrepreneurial mindset and so I always knew that I wanted to be an owner of a CPA firm.


From your experience, what are the top 3 challenges farmers face today when it comes to financial management?
This is an interesting question:
Farmers deal with commodity prices. They must constantly be aware of changing market and input prices, so they must be very diligent in their production and marketing.


The one asset that is in limited supply is land, which results in an always increasing cost to rent or buy ground.


Farmers already have these uncertainties and they have the largest variable of the weather. If you look at how many variables that farmers are already dealing with, the one that they can control is finding a solution to have timely, accurate financial information to use in planning to manage their finances.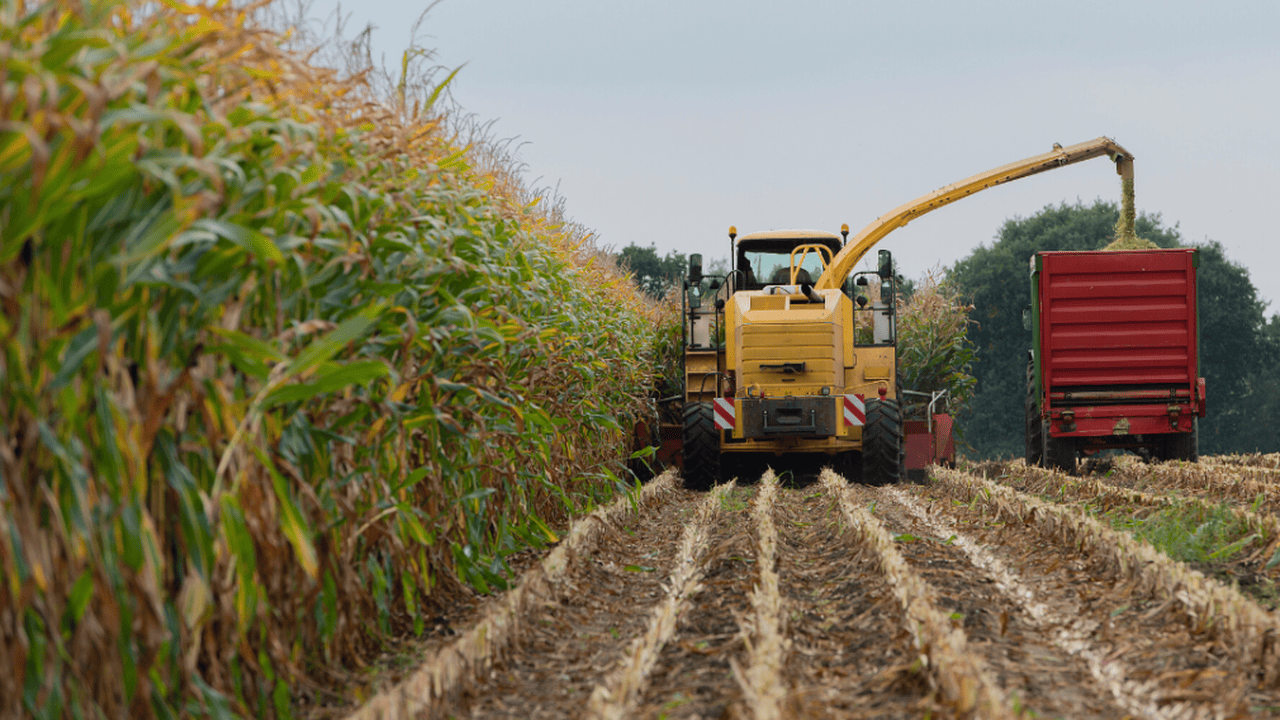 What do you think will be the biggest change/disruption in the industry in the coming years?
This one is exceedingly difficult to predict. With the continued increases in technology and the costs associated with staying current; I would say managing for profitability to right-size the operation and marketing to stay competitive will be important to mitigate the disruptions that will come.


How has Dickinson & Clark evolved over the years and where do you see the industry heading?
Dickinson & Clark continues to try to serve our client's best interests. That has evolved from a compliance/historian point of view into a much more collaborative role in helping our clients in making decisions as to cash flow planning, entity planning, tax planning, and succession planning.
"I see the role of the CPA continuing to head into more of an advisory member of the client's team. Clients are looking more for help in analyzing data to make decisions."
All the decisions that the farmer must go through are complex, with many variables. To be the best they need to have a strong partner in their CPA to help with those decisions.


Does Dickinson & Clark have any new or unique techniques they use for their agricultural client base? Where did that difference come from? What drives it?
We have been using Xero as an accounting product for many years now and the ability to integrate with Figured is allowing us to provide some new techniques in how we plan with our ag clients.


"We have looked for years to be able to find a way to help our clients know which acres are profitable, which decisions were cost-effective, and which were not. Instead of knowing where clients are from an annual tax perspective, what did that crop truly do to change their bottom line?"


From the time the inputs begin, to harvest, to market delivery can be a 3-year period. We are trying to use Figured to provide financial reporting to show that impact. This can make an enormous difference in the lean years and supply valuable information to lending institutions that may make the difference on renewal or not for an operating line. It may also help to get a better rate in borrowing or find a way to buy less inputs to get the same yield a certain parcel of ground.
To me, the drive is to make sure that the ag industry continues to improve but also continues to inspire young farmers to follow in their family's footsteps.


Dickinson & Clark CPAs, PC are a locally owned accounting firm operating in Iowa and Nebraska. Their team brings together years of consulting experience and expertise in the areas of individual, corporate, and farm accounting and taxation. Find out more at www.dccpas.com.