By David Kirby, Executive Vice President, Europe & Americas
We're thrilled to announce the launch of Agstute - the new service from Promar, powered by Figured and Xero
This partnership will see Figured form a key element of the technology to support Promar who provide leading advice and data services to over 1,000 clients across the UK.
Figured and Promar have been working together over the last 12 months to develop a solution and service that will be best in class, and this milestone marks the start of the journey to engage the market on the future model.
This partnership is a major milestone in both Figured and Promar's ambition to cement themselves respectively as the leaders in the UK agri sector, through delivering the best financial management technology, and the best, most relevant advisory services for British farmers.
Promar have chosen Figured as a foundational element of their growing advisory offering, and combined with Xero are building a technology stack on which they can take a more forward-looking relationship with their clients. For Figured partnering with a market leader that operates on a similar ethos to Figured around innovation and challenging the status is incredibly exciting.


"We're delighted to partner with Promar to bring Agstute to market. Our objective at Figured is to put excellent software in the hands of partners like Promar, who can assist farmers to be more commercially informed and connected with their businesses, and ultimately be more successful."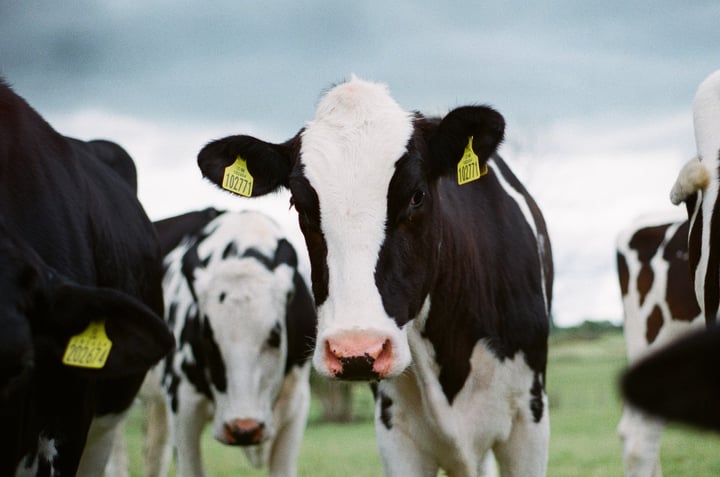 The agreement will see Promar using Figured, along with Xero's accounting technology, to deliver real-time financial data and insights to both Promar advisors and all of their farming clients. This will expand Figured's UK and Ireland customer base by more than a fifth to over 5,000 farms.


"Figured and Xero deliver the best solution in the market for advisors looking to better arm farmers to respond to the new environment. Our clients will gain more useful, real time data to assist with decision making and - coupled with the depth of our expertise in the agriculture sector - we believe this solution will help farmers run more modern, technology-driven businesses."

Figured's market model is to work with progressive partners who have scale, ambition and capability to bring our software to their customers. In turn, Figured's partners benefit from the consistency of process, team collaboration, and expanding data insight services from our strategic investment in the Figured Insights platform.
Having spent the last few years working with Farm Business Advisers in the UK we can say with confidence that "Promar is exactly the type of business we want to be working with. Xero and Figured are behind the scenes enabling the Promar team to bring their knowledge and experience to farming clients. Our system will continue to develop over the partnership and we'd encourage new and existing clients to give us feedback so we can continually improve", James Higgie, Channel Lead, UK & Ireland.


If you are interested in learning more about Promar, Agstute or the Xero & Figured Platforms, please get in touch.