By Admin
As a farmer looking for funding, it can be an intimidating process. The bank is going to ask you for loads of financial information as well as many details on your farming operation. They want to fully understand their risk before loaning you the money.
What if you could go into a meeting with a loan officer more proactively? Using Figured's Scenarios tool you can! With Scenarios you can model out the long term financial impact of major decisions or changes in your business.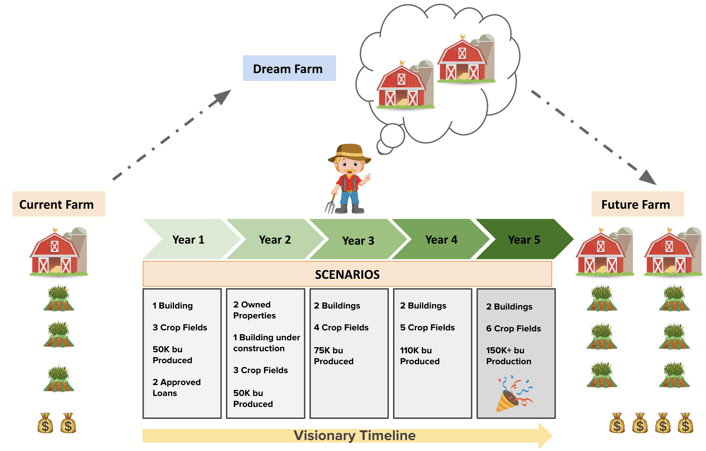 To get started with Scenarios we first enter in our Opening Position. The Opening Position is where we enter in our farms assets and liabilities.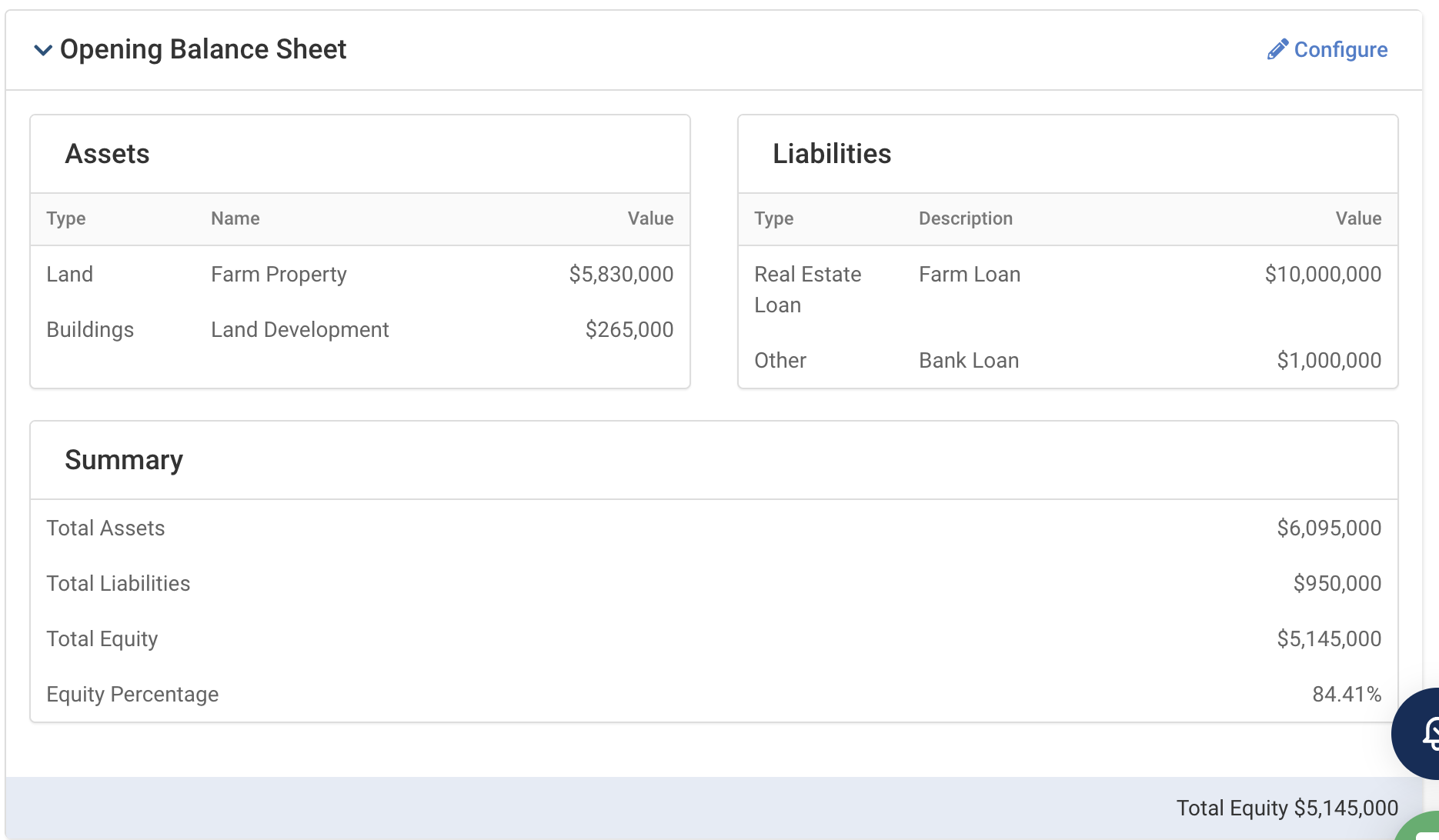 Then we create our proposition. Here is where we put the information for the Scenario we are modeling out.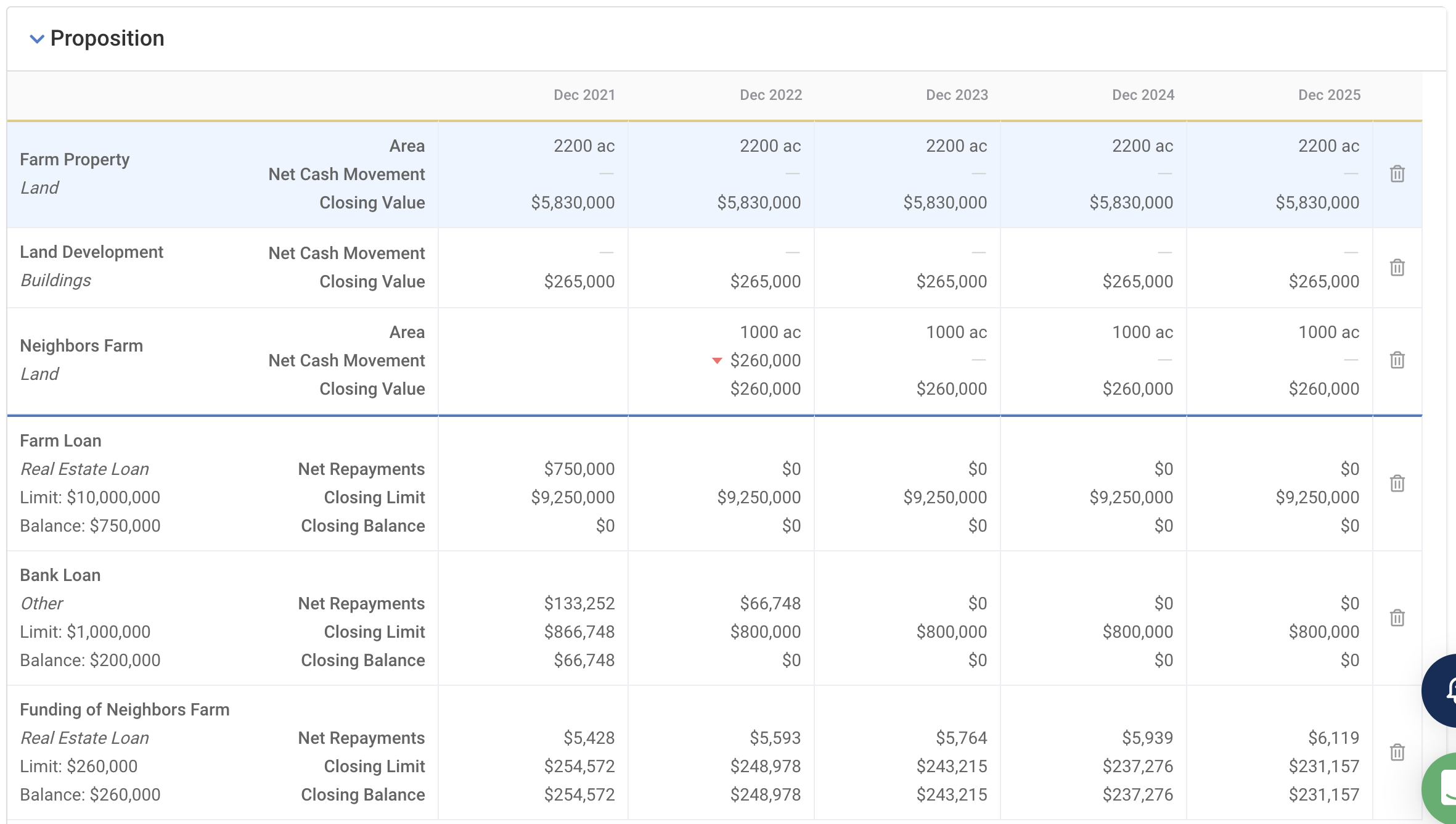 Maybe you're seeking capital from the bank to expand your farming operation and purchase some additional land. You can jump into Figured and create a 5-10 year cash flow forecast showing the impact the loan and the additional land will have on your farm.
You can track the additional expenses that will come with additional land from the loan itself, to additional supplies, utilities, etc. You can also see how the additional land will affect your income by allowing me to grow more crops or to support additional livestock. Through the use of Figured's Crop Tracker I know my production costs per acre. I can use that information to make adjustments to my Scenario's income and expenses.


You can then see how this affects farm financials over a 5-10 year period. Imagine how impressed a loan officer will be when you walk into your meeting with a scenario in hand, modeling out the scenario you are seeking capital for.
If you are a farmer who'd like to learn more or an accountant who would like to see how Scenarios can benefit your farming clients contact us and our team will be happy to help.