By David Kirby, Executive Vice President, Europe & Americas
What a massive Wednesday evening for Figured! Now the dust has settled we can reflect on the award and thank those who have helped us along the way.
It's a huge deal for us to win this award and to receive recognition from the Xero community, especially when the nominees were so strong in their own rights. Let's talk about them briefly first - Re-leased and Unleashed are both fantastic Kiwi technology success stories and we were honoured to be nominated alongside them.
It's indicative of the way the Xero ecosystem works that we collaborate with Re-leased already in the market, working together to bring our respective products to Land Agents, Farm Consultants and Accountants. We celebrated their win last year and we're looking forward to collaborating further to bring the power of the Xero ecosystem together for clients this year.
The Xero ecosystem is a remarkable thing, and when you see it working in bringing value to clients in the agri-tech stack and can work alongside others in the community in the interests of customers - that's the secret Xero sauce.
Our first point of thanks is to our partners - without whom we wouldn't have a business in the UK & Ireland. It was great to see our strategic partner in Ireland Ifac being nominated for Xero Partner of the Year (Ireland). Commiserations to them this year they didn't pick up the win. Next year! We have some fantastic partners in the UK who have supported us from the very start, and those early adopters (Scrutton Bland, EQ, Azets, William Duncan and Kite Consulting to name a few!) have been a real part of our journey in the UK, we'll be forever grateful to them.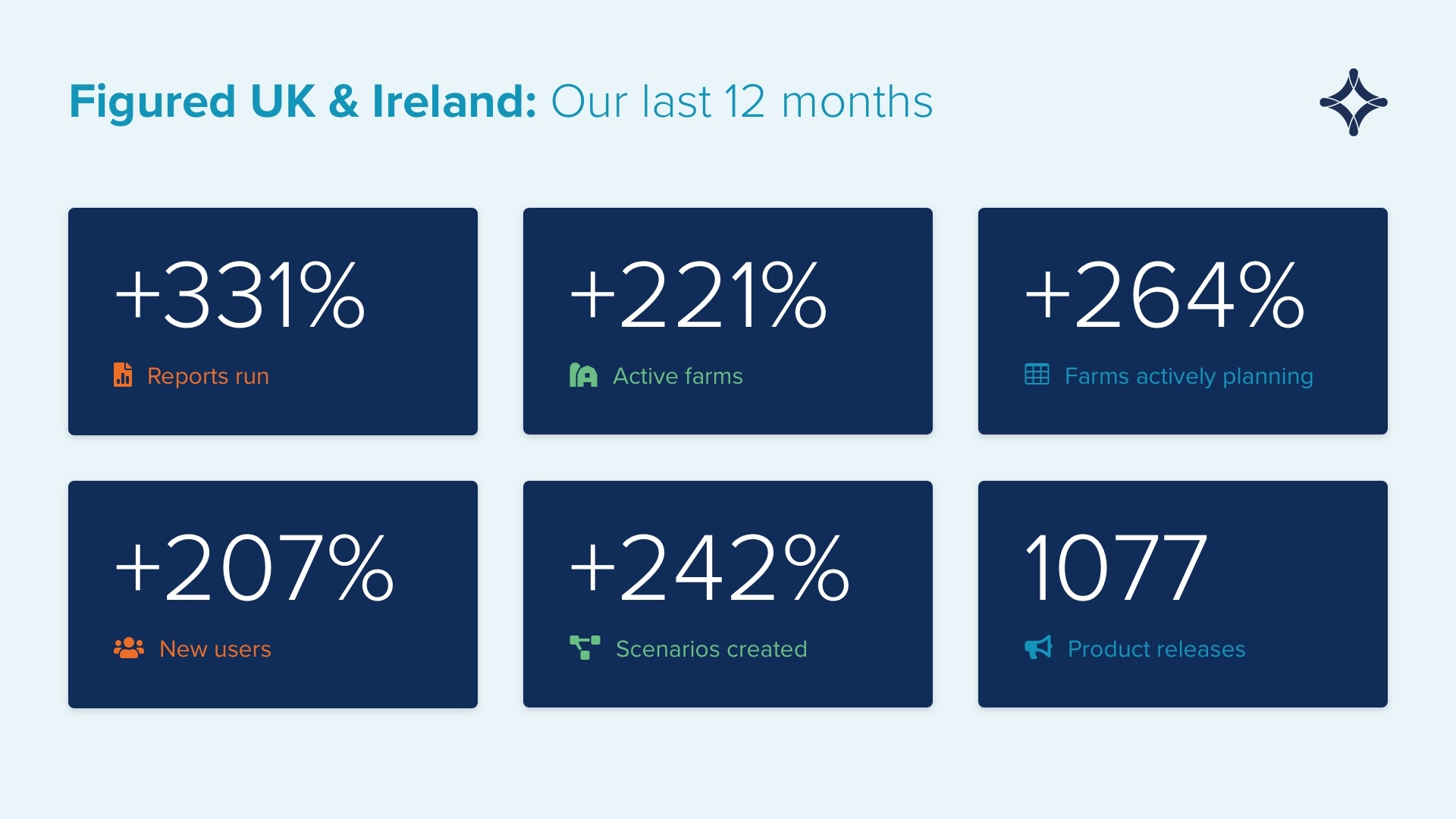 The Figured team in the UK works tirelessly to support partners and product development. The team has endured a tricky year of course but you couldn't ask for a better crew to support this region of the world. Huge thanks to the Figured team too who are working across New Zealand, Australia and North America to improve our product for partners, and ultimately getting our product in the hands of farmers and their advisers, to make better financial decisions.
As we now look towards the future, we have an exciting year ahead. We're just releasing our BCMS integration which can save accountants and advisers hours a year on stock reconciliation and valuation - we're excited to get that into the hands of partners ASAP. We're also working on a number of strategic partnership opportunities at the moment that can place us further on our journey towards being agriculture's leading financial technology….but for now, lets celebrate our Award, thank our partners for their support and the Xero team for their recognition and ongoing partnership. Onwards!