With Xero and farm financial management system Figured, RSM and its clients are always on the same page. But that's just the start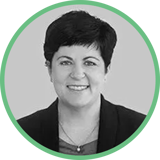 "Simply meeting the accountant at the end of the financial year to work out what happened last year doesn't cut it. Now farmers want to look more closely at the future. They're making plans, factoring in the last couple of years and thinking about government incentives and market changes. It's our job to bring it all together.
- Jo Gilbert, Director – Business Advisory Division, RSM, Albany, WA

RSM is on a mission to help its clients better understand what matters most to their businesses. Cloud-based accounting and financial management systems play a key role. More than simply providing quick, anytime access to live data and reports, systems such as Xero and Figured ensure RSM advisors lift their gaze from reporting what happened to deciding what it means, and where their clients should head next.
Jo Gilbert grew up on her family's farm in Katanning and continues to maintain an interest in how it's managed. Now, 25 years into her accounting career, as the Director of RSM's Business Advisory Division in Albany – a city of 40,000 situated in the southwest pocket of Western Australia (WA), Jo's client portfolio is stacked with farmers involved in broadacre cropping, sheep, and beef.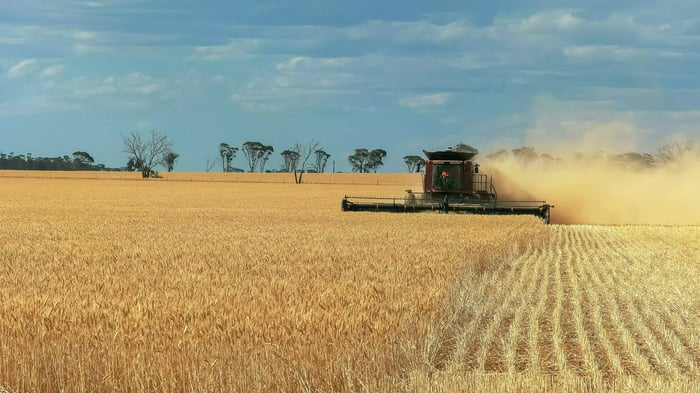 The last two seasons in WA have been good, she said, with favourable conditions producing record growth receivables. Nevertheless, Jo admits that growing uncertainty is presenting new challenges to the business of farming.
"My barometer is completely out," she said. "All my rules of thumb have gone out the window this year."
Jo highlighted issues on several fronts:
Input price rises, especially fuel and fertiliser, placed mounting inflationary pressure on farmers. NAB's fertiliser index was up another 25.5% in March 2022, to almost double its level just one year ago


The Economic and Political Outlook 2022 report from the Committee for Economic Development of Australia (CEDA) showed job vacancies and job ads in the farming sector at record highs, despite population flows to the regions


Australia's central bank raised the nation's interest rates for the first time in more than a decade in May 2022, followed by three further monthly rate hikes.


Australian farmland prices recorded their highest growth in 27 years, with land values increasing by 20% in the past year, according to a Rural Bank


Farmers were under pressure to maintain and improve prices, as well as address the growing importance of traceability and food safety in the wake of Covid-19


Opportunities presented by government incentives, including tax , cash grants, or loans targeting business improvement, infrastructure investment, energy efficiency, and technical R&D, deserved consideration


Farmers faced difficulties in liquidating valuable assets for debt repayment


Farmers have a lot on their plates
Growing headwinds have stacked farmers plates even higher. More so than the generation before, Jo said, citing financial management, coupled with staff management, risks, compliance, markets, and banks.
"Farmers need better guidance because there's so much more to do than earlier generations faced – there's an awful lot of stuff to get their heads around," she said.
The dynamic demands more input from advisors, both in terms of frequency of advice and its orientation to the future.
"Simply meeting the accountant at the end of the financial year to work out what happened last year doesn't cut it," Jo said. "Now farmers want to look more closely at the future. They're making plans, factoring in the last couple of years and thinking about government incentives and market changes. It's our job to bring it all together."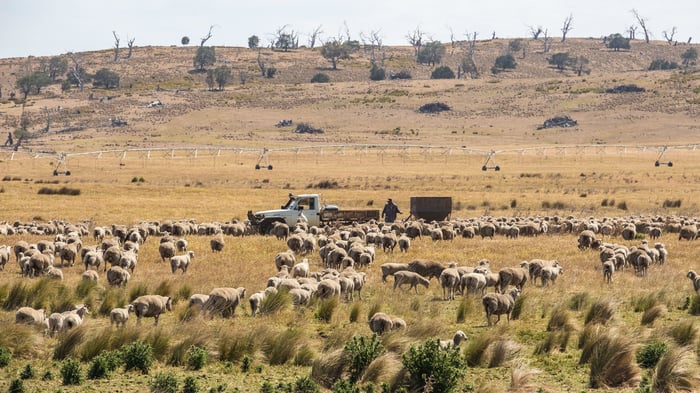 Five years ago, everything changed at RSM
The national accounting firm went all in on Xero. Working in the cloud offered a certain freedom, providing anywhere access to accounting systems and client data. So, when COVID emerged in 2020, the business didn't miss a beat – everyone kept working.
Cloud-based systems also brought RSM closer to its clients, particularly in rural sectors, where vast distances make travelling to meetings difficult. No one can be everywhere all the time – not even Australia's leading professional services firm.
The beauty of secure online access to data means RSM clients can view reports the moment they're ready and even share the same screen with their advisor to discuss the details. Video communications such as Zoom have made discussing real-time data even easier.
During the extended period of lockdowns and travel restrictions, these digital tools put additional impetus behind RSM's growing advisory services. "Previously, rural clients waited for us to travel to them to deliver our reports. Now we create a report in Xero or Figured, share the link, and we're discussing the same data," Jo said.


Figured fills the gap
Four years ago, RSM first started using Figured to help farmers track quantities of produce and livestock. Farmers need to know what's happening to each tonne of their wheat just as they need to know how many sheep they've got on their farm on any day, for all sorts of reasons.
"Xero is not a farming product. It isn't geared for tracking quantities, so there was a gap there, and Figured made it much easier," Jo said.
Figured uses data feeds from Xero to reflect sales and purchases of livestock, deaths, and other transactions to automatically create and update livestock reconciliation reports.
Production tracking records production type and quantities then automatically syncs this data with financial plans so farmers can see how a particular month's production impacts their farm's bottom line.
The number of both RSM advisors and farming clients using Figured took off when the software provider rolled out additional functions. Additional sign-ups followed the government-mandated use of Single Touch Payroll (STP) to report employee payroll information – a watershed moment for the uptake of cloud services among farmers.
"The problems with rural internet were being fixed and everyone jumped onboard," Jo said.


All scenarios covered.
RSM has also started to use Figured's scenario planning tool, which applies scenarios – climatic, market, or otherwise – to baseline financial data to model the medium and long-term impacts on a business.
"It's really useful for the times farmers find themselves at the crossroads: do I sell, lease, downsize, or do I buy another farm?" Jo said. "With Figured and Xero working together we can see where things will end up in five-to-10 years. At the end of the exercise, you've got real numbers and good reports, and it gives farmers something to think about and tangible to work on."


The best part of the job
When advisors talk about the most enjoyable aspect of their jobs, invariably the conversation turns to helping clients navigate the future.
"We're in the middle of the most enjoyable part of our job: tax planning prior to the financial year-end. This is when we can say to our clients: if you do this, it will have this impact on your tax result. Figured helps us have these conversations," Jo said.
She uses budgets formed in Figured to estimate tax. Some clients require four-to-five separate tax estimates between the end of harvest in January and the end of June. But doing this work is now a simpler process because the budget update in Figured draws on live data in Xero.
Jo can run a profit and loss report from Figured at any stage to update her client's tax position. And when variables change, such as the price of fertiliser, she runs another report and exports it to RSM's in-house tax estimate planning tool.
"Figured means we can have these discussions multiple times over the year," she said.
In one example, Jo helped a client gauge the tax implications of purchasing a new tractor in January - expenditure in most circumstances leading to a more favourable tax position, but for the curve ball that followed. The tractor dealer called with news that it wouldn't arrive till August. What now for tax? With Figured and Xero working together, alternative activity likely to maintain the client's tax position were immediately clear.


Husband-and-wife team shows what's possible
Successful teams ensure individual members play to their respective strengths. Jo is excited by a husband-and-wife team using Xero and Figured to do just that. So, for example, when one of the pair – the husband in this case – wants to gauge the likely financial impact of buying a tractor in November, there's no waiting. They know exactly what the bottom line looks like because the financials in Xero are up to date.
"The approach gives husband-and-wife teams definition in terms of how they work in the business, without one person taking on all the responsibility for financials," Jo said. "It enables them to work together on the business and work to their respective strengths."


Figured – not just software
Has Google ever taken notice of your suggested improvements to Gmail? Didn't think so. One of the advantages of using services from a specialist vendor, like Figured, is their appetite for feedback – and their propensity to do something with it.
On Figured, Jo said: "I've enjoyed working with real people who understand the industry. The opportunity to work with Figured to implement change and to bring insights from clients has been valuable. Figured listens and makes changes, so farmers feel like they have some influence."
If you'd like to learn more about how Figured can help your business, send us a message through the green chat bubble in the bottom right corner to speak with someone about Figured.